Complimentary trailer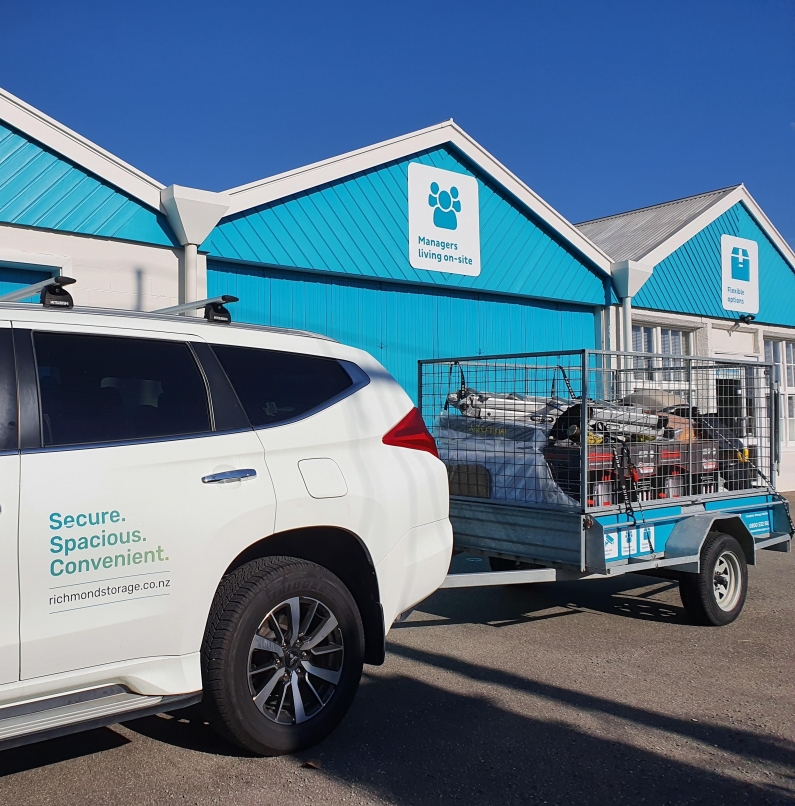 Both of our storage facilities – Nelson and Richmond have a complimentary trailer available for use for any new customer's moving in.
The trailer has an open top and sides for moving larger pieces of furniture or whiteware safety.
Let us know on sign up and we can book it in for you. Give us a call on 0800532563 if you are needing any storage.